EVERY novelist…I mean, evvvvvery novelist does one of two things when writing their novels:
Create a playlist which is the soundtrack to the novel.
Imagine which actors would play their characters in the inevitable movie (or television) version.
I am no exception.  So let's hop to it.
Tyler James Williams as Adrian.  When I finished the first draft of Lazarus, Tyler was ten years old.  When it was released, he was 13 and had the lead role in Everybody Hates Chris.  I've selected Tyler because I've always imagined Adrian to be a slim, brown-skinned dude who was handsome, but not necessarily confident.  Tyler has a lot of great, strong moments as an actor and I think he could pull off the nuances of Adrian's character.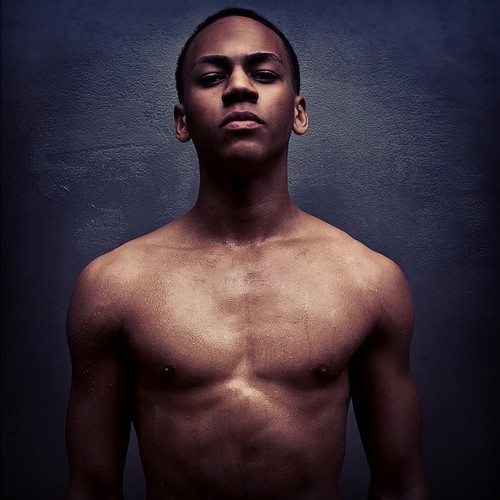 Honorable mention: Degrassi's Jahmil French, who would also do very well as Peter, the Ace of the line.
The search for the perfect Nina is a lot harder.  I like a lot of young, black actresses for this role, but one that comes to mind also comes from the Degrassi family:
Shanice Banton as Nina.  The "Gal Friday" of the novel, Nina is sassy, sexy, and confident – the antithesis of the "awkward black girl" movement that seems to be afoot right now.  Shanice Banton (with a kinky hairstyle for the role) would bring everything to Nina.  If you haven't caught her as the bitchy girl with a conscience on Degrassi, please do so!  I'm looking forward to seeing a lot from her in the future.
How about Evan Ross as Savion?  Granted, I am basing this casting decision purely on looks.  If Evan can pull of "scruffy artist" then I think we might have a winner.
Royce White as Isaiah?  I'm going to have to meditate on this one for a while, because not only should the "actor" look like how he's described in the book, he'd also have to match Adrian Collins.  I'm not sure Royce and Tyler would look right… but then again, it's possible that Adrian and Isaiah don't look right together, either.
Viola Davis as Mrs. Collins and *spoiler alert*
Kristoff St. John as Mr. Collins.
Now, one of the quirks about the novels is that Adrian is supposed to be the spitting image of Mr. Collins.  I could get over that if Kristoff was the daddy for this movie/show.  I could so get into this family dynamic: the cold, aloof, stern mother raising the college kid by herself while the relatively wealthy businessman pops in and out of Adrian's life.  I want the reader to feel for both parents in different ways and I think each actor could pull it off.  You want to hate Mrs. Collins because she's so emotionally distant from Adrian, but you love her because you see and feel her vulnerability and her anger.  And Mr. Collins?  I want an actor that can make you forget that he's left his son for the past ten years.  I want you to see what Mrs. Collins saw in him and why Adrian is able to ultimately forgive him.  I've seen Kristoff handle some meaty material on The Young and The Restless, and I think he can pull all these elements together.
There are a ton of other, smaller roles in all three novels that I'd love to see properly cast, like Aubrey Graham as Mohammed.  But those will be for another day.  Hope you had fun fantasy casting with me!